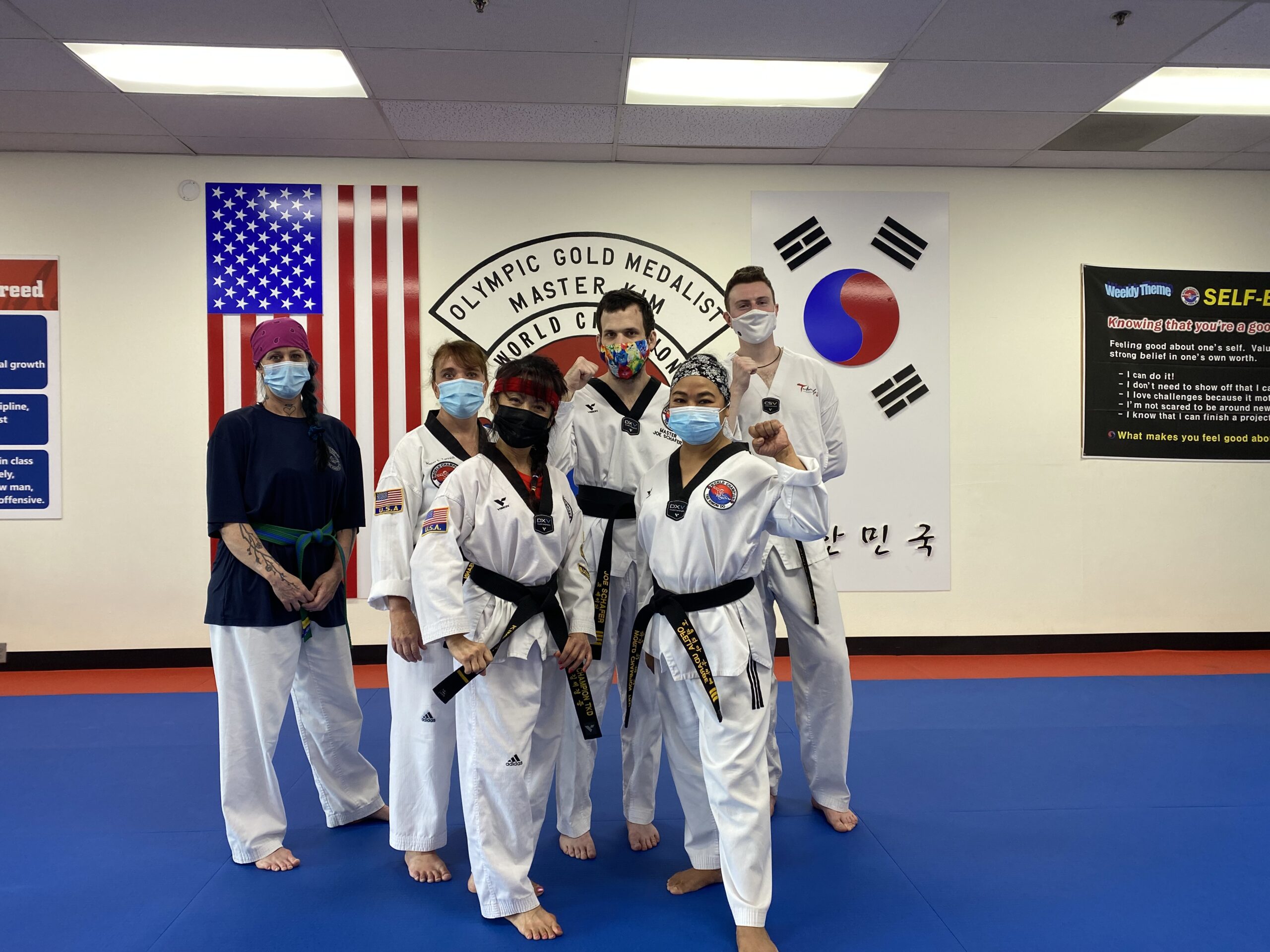 Adult Sparring Camp
Adult Sparring Camp started this week. We are having a lot of fun and learning lots of new skills while working on stamina and muscle strength.
What is Taekwondo Sparring?
Sparring (gyeorugi 겨루기 or matseogi 맞서기): sparring includes variations such as freestyle sparring (in which competitors spar without interruption for several minutes); seven-, three-, two-, and one-step sparring (in which students practice pre-arranged sparring combinations); and point sparring (in which sparring is interrupted and then resumed after each point is scored)
The skills we are working on in camp are roundhouse kicking, stamina, speed, balance, proper stances as well as both anaerobic and aerobic workouts, including stretching.
All level belts are welcome and we are enjoying practicing in the World Champion Taekwondo Location at Mountain Park in Lake Oswego.